Elevating Outdoor Spaces
Our outdoors brands are finding new ways to help homeowners, commercial builders, manufacturers and more to create durable and inviting outdoor living experiences.
Therma-Tru invented the first fiberglass entry door in 1983. Today, Therma-Tru's complete door systems are engineered to work together at the most critical points, giving homeowners the beauty of wood with exceptional energy efficiency and reliability. Our leadership in advanced materials has expanded to our PE composite decking and cladding from Fiberon, which are made from 94% recycled materials and are nearly maintenance free. And we're not done innovating!
Brands like Therma-Tru, Larson and Fiberon are trusted, well-known names today. With Fortune Brands Innovations' newly-aligned organizational structure, we believe we have even more opportunity to leverage our powerful outdoors brands to accelerate growth.
Outdoors Tailwinds
Above-market growth. Game-changing growth.
As the Fortune Brands Innovations portfolio continues to evolve, we are driving incremental growth by leveraging supercharged tailwinds in water management, connected products, material conversion, outdoor living, safety and wellness, and sustainability. On average, we expect these areas to grow at a rate higher than the traditional U.S. home products market over the next several years. What's more exciting are the pockets of even greater growth within these tailwinds. Learn more about how our Outdoors segment is positioned to benefit from key supercharged tailwinds!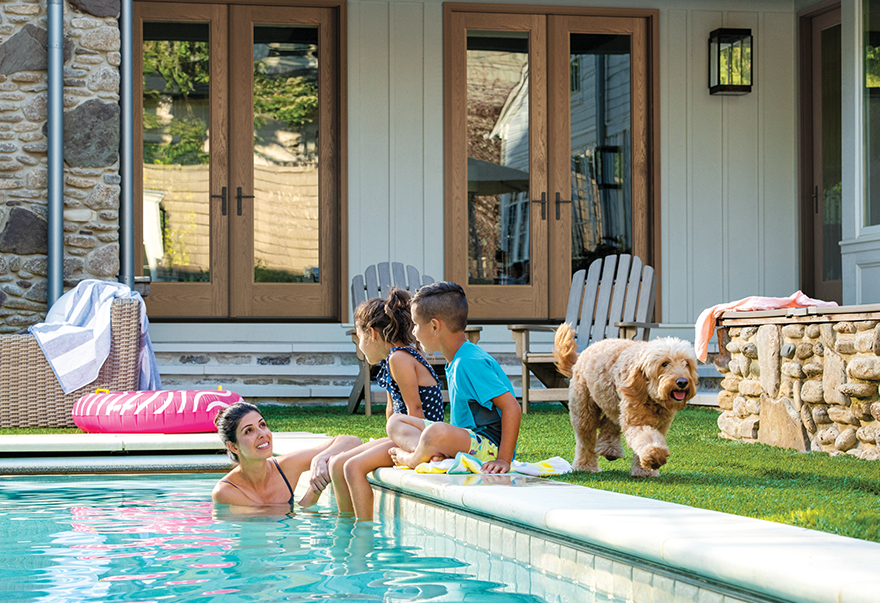 Outdoor Living
Innovative products to bring the outdoors home; Fiberon's decking products make outdoor spaces functional, durable and beautiful sanctuaries for homeowners, while Therma-Tru and Larson's doors offer seamless transitions from the home to the outdoors.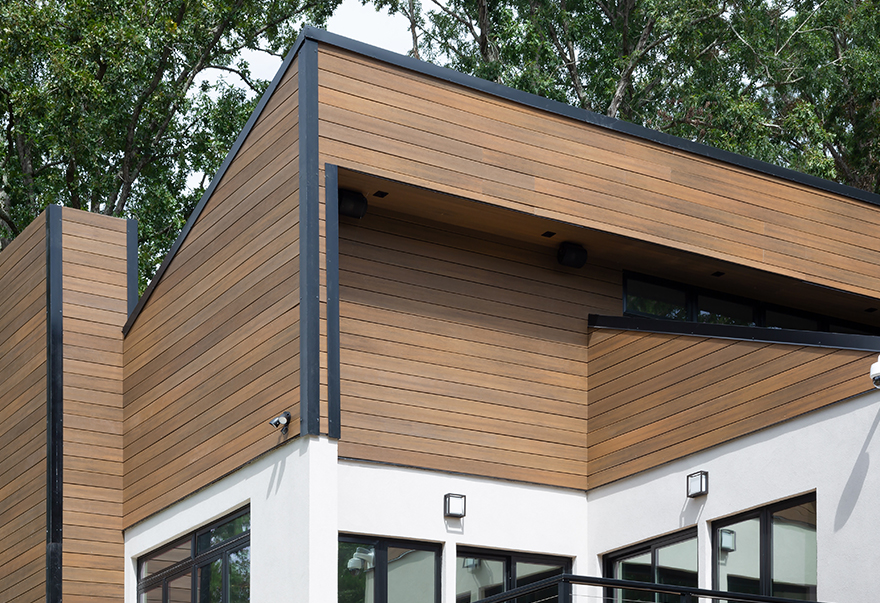 Material Conversion
Leveraging our expertise in material conversion to make better products for consumers and the environment; only half of entry doors are fiberglass and just 25% of home decks are composite, creating a big conversion opportunity to move homeowners to advanced products that are easier to care for and have positive environmental impacts.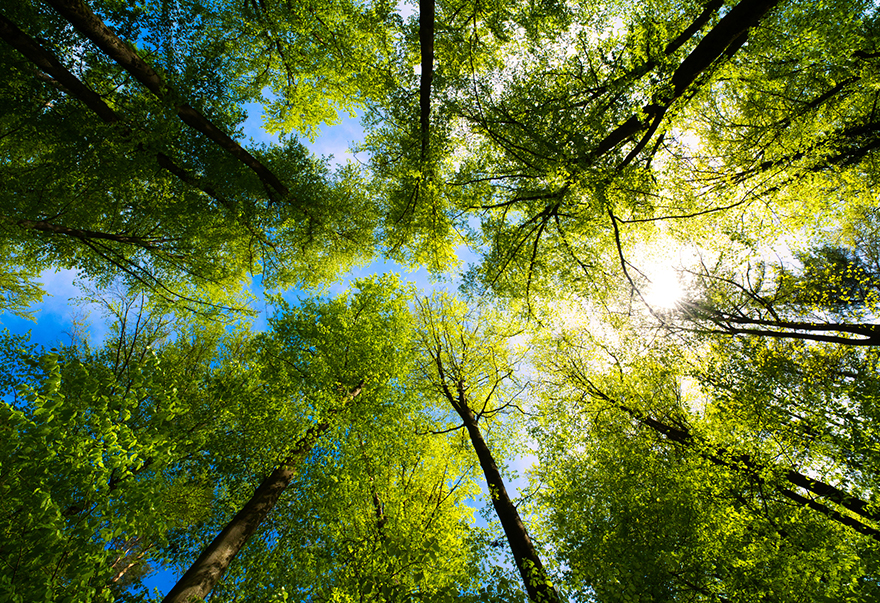 Sustainability
Fiberon PE composite decking and energy-efficient Therma-Tru doors deliver for consumers with positive impacts for the planet.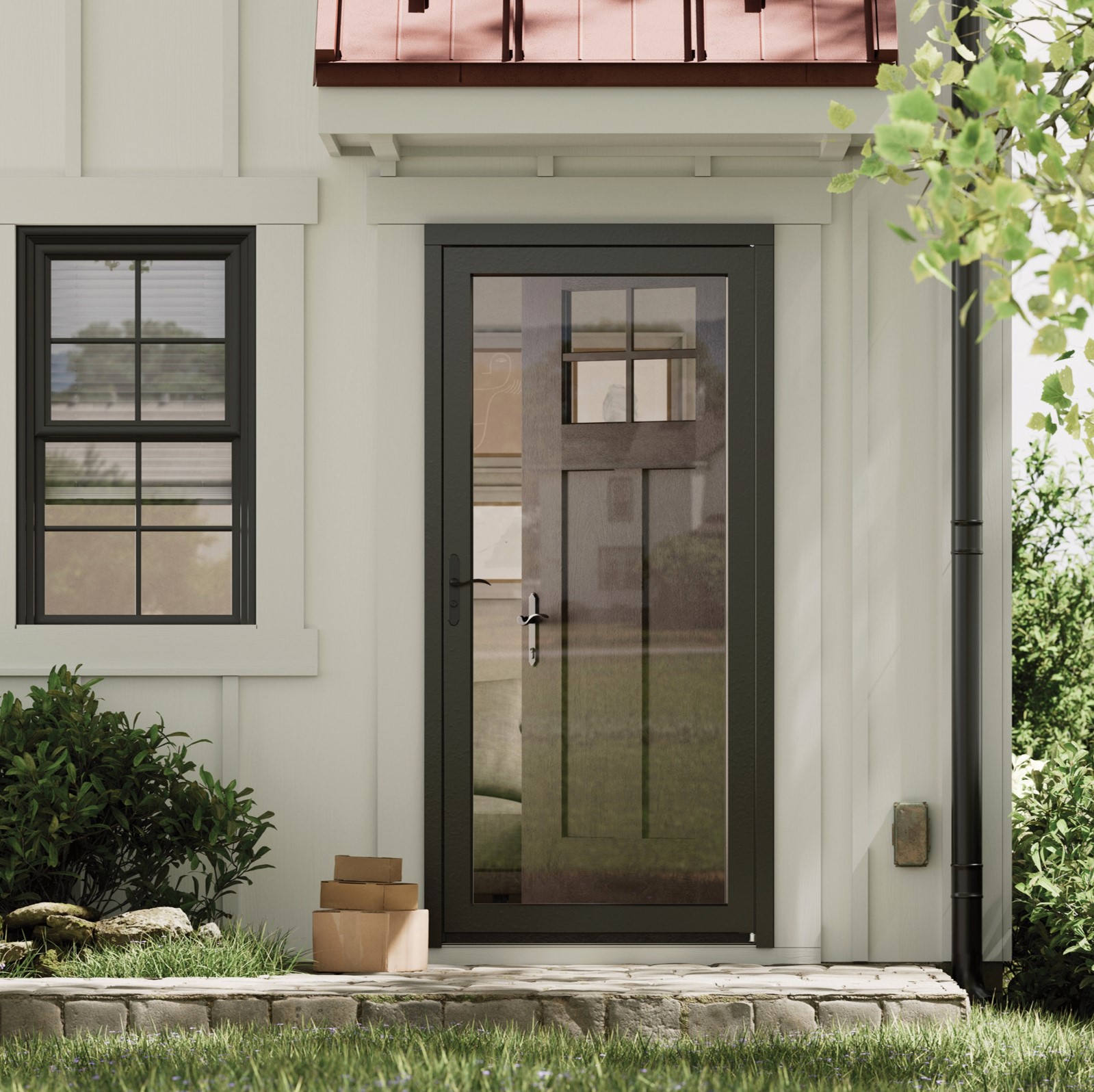 Innovation
We leveraged the expertise and brand leadership of both Therma-Tru and Larson to create the new Impressions integrated storm and entry door. Impressions doors give homeowners the outdoor light they crave, while maintaining the high-impact beauty of their Therma-Tru entry door. The cohesive Impressions unit not only provides a seamless look; the system is engineered to work together and is just one example of our FBIN collective brand power.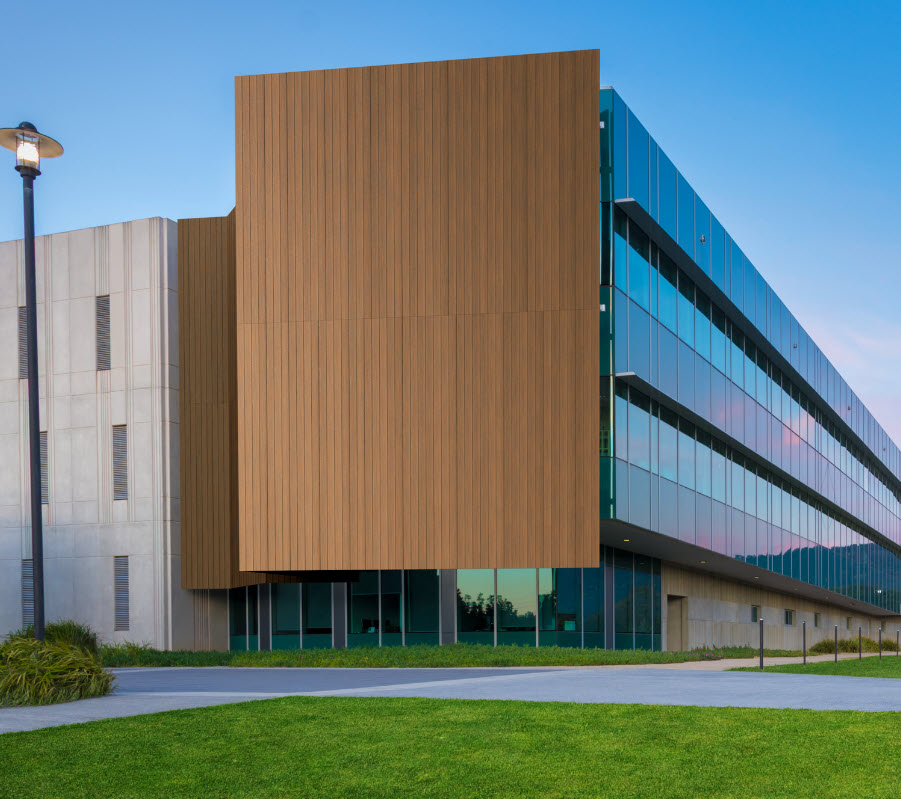 Beyond the Home
Our outdoors portfolio has a lot to offer architects and commercial builders. With our Fiberon PE composite cladding and Solar Innovations engineering, Fortune Brands Innovations is well-positioned to grow in the security and commercial building markets.